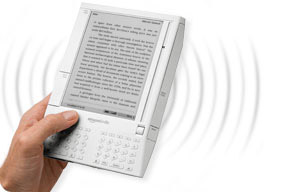 A friend on Facebook suggested that Amazon's Kindle was perhaps the perfect eBook reader and worth a try. I haven't tired it.. and wont.
The reason is that I have been using the hacked books app fro the iPhone for a while now. The iPhone has a great screen, intuitive interface, and not only fits in my pocket, but it is always with me. When (they have too) apple releases their own eBook reader hooked up to iTunes there will be no competition.
I am afraid that I have to agree with Tim O'Reilly, while Amazon's Kindle is a good product, it is too little too late. My question isn't whether I should buy a kindle, but when can I get ALL my books on my iPhone?