Posted on February 16, 2012
Filed Under Uncategorized | Leave a Comment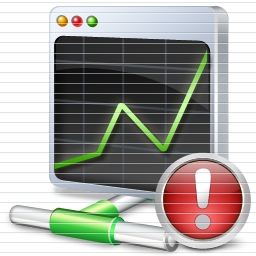 Many times  our  Q/A staff is tasked by well meaning managers with the task of testing some new website, plugin, game or other network enabled application with zero training, tools or even a basic understanding of the scope of what they need to test.
Any network enabled application can run into a number of issues that it will need to work with or fail gracefully from. Without adequate testing the company will at the least loose some of its reputation, and at most go out of business.
A short list of of common network errors include, but are not limited to:
Server Failure
Packet Loss
Slow Connection
No Connection
Bad or corrupt data
To test these scenarios required dedicated hardware in the past, but today almost any PC or Mac can detect and simulate most network conditions through simple to use tools. To  get a team  started I have assembled the simple networking toolbox bellow..
Scridb filter
Posted on January 28, 2012
Filed Under Environment, Health | 27 Comments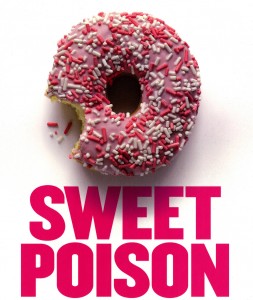 Yes, that is right Sugar is Toxic.  I happened upon this little fact about a year ago when someone shared a video from a Dr. Lustig entitled "Sugar: The Bitter Truth" that literally changed my life.
Dr. Lustig's video is a bit technical so I will summarize it here. Dr. Lustig and a microbiologist found that Sugar (Fructose) is processed in the Liver in almost exactly the same way as Alcohol. As a result, its consumption has almost the same long term health consequences/risks.
Some of the health problems/risks are the very same chronic deseases that are increasing the cost of medical care for everyone including:
Nifty right?  It get better.  Sugar is also addictive.  Just as you can be an Alcoholic, most Americans are now Sugaroholics. That is because sugar:
Stimulates that same pleasure centers in the brain as opium
Sugar makes you hungry
So sugar feels good and makes you hungry for.. more sugar.
Read more
Scridb filter
Posted on February 14, 2011
Filed Under ShadyLogic | Leave a Comment
ShadyLogic will be presenting the Wizards of Kid (The Alchemy of transforming Kid´s Movies, TV and Toys into Online Worlds at Engage at the Toy Fair 2011.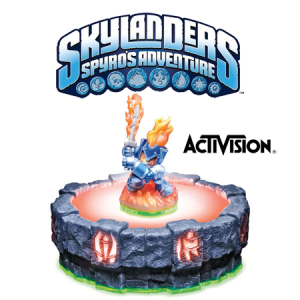 It has been a busy year, and we have had a lot of fun helping Activision design and develop a web world that is integral to the Skylanders hybrid Toy and Video Game launch.  Skylanders will mark a lot of firsts as a hybrid product and it will be quite an impact when we hit the market.
As a little excerpt from the Wizards of Kid panel: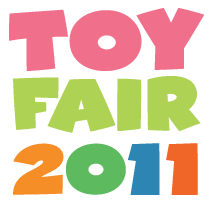 Kid's IP has exploded into online worlds and the convergence is transforming kids products and entertainment. Extending a Kid's IP from screen or toy to online worlds takes a lot of insight a fair bit of magic. We bring together a eclectic group of the top wizards from Disney, Mattel, Hasbro, National Geographic and Cartoon Network to show us how they weave new worlds with existing IP. This panel of creative executives with deep background in production, technology, creative and online branding explore the process and challenges of bringing kids brands online.
We have great panel and it should be a lot of fun.
Contact us if you would like to chat at Toy Fair!
Scridb filter
Posted on May 19, 2010
Filed Under Antitrust, Facebook, FTC, Government, Web2.0 | 1 Comment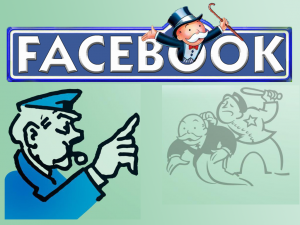 At almost 500 million active users and half of all internet users worldwide, Facebook is a "natural monopoly".  It comprises over 75% of the internet users in the US.  If you are making social applications or games Facebook is effectively the only  game in town.
I am a big fan of Facebook and we are developing games for the platform.  While many  ruminate over the implications of Facebook's privacy changes I am much more concerned by the implications of other policy changes towards businesses.
Some of my compatriots might worry about the reorganization of notifications and requests, but the elephant in the room is Facebook's Credits.  Credits are an initiative to take control of the monetization of all apps on the platform by taking a Apple-sized bite of 30% of every transaction. This will effectively erase any profit for many companies.
Scridb filter
Posted on May 13, 2010
Filed Under Community, Games, MMO, ShadyLogic, Technology, Usergenerated | Leave a Comment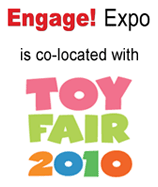 In February I  was honored to be part of a Panel on Virtual World development at Engage 2010 at the NY Toy Fair.
In "The Tactical Perspective:  A Best Practices Checklist" we discussed the process of migrating brands online, including a typical product development roadmap and timeline.  At a high level we covered the different phases of production as well as engaging an audience, building a brand, operations,  moderation and driving ROI.
Engage Expo was great to work with and has generously shared the recordings of the session:
Audio clip: Adobe Flash Player (version 9 or above) is required to play this audio clip. Download the latest version here. You also need to have JavaScript enabled in your browser.
Scridb filter
Posted on May 13, 2010
Filed Under Games, MMO, ShadyLogic, Technology | 1 Comment
At last years LOGIN conference Peter asked me to do a debate.  Knowing that I was bit outspoken in my views on technology and game design he pitted me against Isaac Barry of Gamehouse.  Our topic… "Should game designers be allowed to write code in a  scripting language".
Watch the video if you want to get into the debate.  It is a bit slow initially.  I was a bit evil and switched the tables on Isaac in the opening statements by framing the debate around MMO's and then conceding his main points around casual games.  Issac recovered about halfway for some fun points.
httpvh://www.youtube.com/watch?v=srFrbuyKZM8
Or you can read more….
Scridb filter
Posted on January 15, 2010
Filed Under Games, Open Source, Technology | Leave a Comment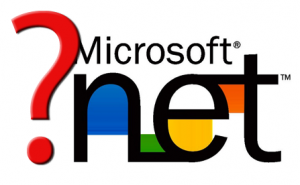 The choice of which technology and language a project is built on can be divisive. We wed ourselves to the tools we know best and identify with the solutions we employ.   While there are zelots in the PC vs Mac debates, the hotter arguments in tech circles frequently revolve around what technology will mean success.
One debate that comes up in game development is the use of any language other than C/C++.  The C/C++ languages have been almost the exclusive language for game engines since its beginning.   While developers my also adopt scripting languages (many times to offload work to less technical game designers) the core that makes the engine do its magic is in C/C++.
With the advent of new technologies does this still make sense? Read more
Scridb filter
Posted on November 15, 2009
Filed Under Friends, Open Source, ShadyLogic, Web2.0 | Leave a Comment
I had the good fortune to present on the Future of Web3D as part of a panel at the Web3D symposium at SIGGRAPH 2008.  This is the segment on Youtube.
It was a great panel put together by Rita Turkowski of Intel and featured Remi Arnaud, Johannes Berh, Mimi Harris, Doug Twilleager, Christian Renaud, Vladimir Vukicevic and Mark Young.
Scridb filter
Posted on September 13, 2009
Filed Under Uncategorized | Leave a Comment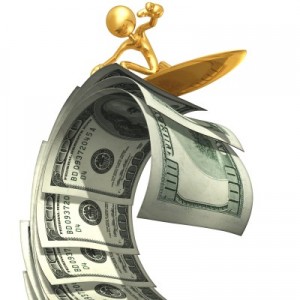 A while back (March 2008) I wrote an article for Game Developer Magazine on what was coming up in gaming.
Most of these predictions came true, but that is not remarkable considering that we were only looking a couple years ahead.  What I find more interesting is that things have not moved faster.  After all the vacuum isn't going anywhere.
Catching the Next Wave.

If we take a look at the Petri-dish we call the Internet we notice something, it evolves pretty quickly.  What was the killer application last month is old news the day the next start-up launches. The companies that grow either have something intrinsically valuable, or can evolve faster than their peers. We are learning that the only true constant is ever accelerating change.
Scridb filter
Posted on December 26, 2008
Filed Under Community, Friends | 2 Comments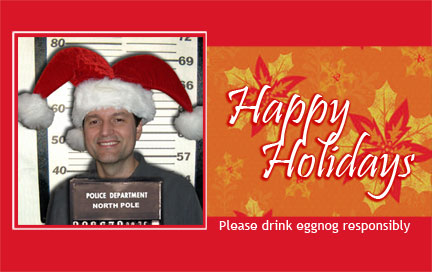 Wherever you are, with friends or family, we
wish you and yours a wonderful holiday season and a fine new year.
Happy Holidays, and remember to
Drink Eggnog Responsibly!
(Or end up like the poor sod above)
Scridb filter
Posted on November 20, 2008
Filed Under Investment, Social Networks, Usergenerated, Web2.0 | Leave a Comment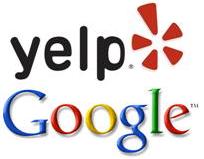 Yelp has been growing at a good clip and in the last couple days touted how well they were doing. This growth was probably a big factor in Yelp's rumored $200 million valuation on its fourth round in February. A lot of this growth has been fueled by the excellent SEO that they receive as a result of a partnering arrangement with Google.
I noticed recently that Yelp isn't as prevalent in my searches. Where Yelp used to show up almost every time I Googled a restaurant, instead it looks like Yelp competitor Citysearch is Google's new review partner.
We haven't seen a press release yet, but if Yelp has lost its relationship with Google this could lead to a downturn. While they may have the best reviews, that will mean little if people can't find them. Could Yelp's recent crowing be a scramble to paint a pretty picture before the decline?
Scridb filter
Posted on June 29, 2008
Filed Under Friends, Games, Government, ShadyLogic | 4 Comments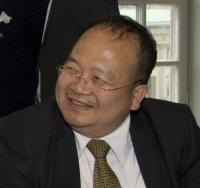 On June 25th Dr. Robert Lai (Mr. Lai Chi Tau) Chief Scientist of China's Cyber Recreational District (CRD) passed away in his sleep at the age of 50. I met Robert at the Virtual Worlds Conference and Expo (VWCE) and in November I had the privilege to be invited by Robert to speak at the Virtual World Summit a part of the ICCIE Summit. As his guest I got to know Robert and came to regard him as a friend.
We all have aspirations great and small. Though he had lived his life as a scientist and teacher and was at that time the public face of the CRD, Robert's dream was a modest retirement on a hillside in China. The CRD was to be his last task before relaxing and living the simple life. It saddens me to think Robert won't get that chance. I hope he was dreaming that dream the night he left us in his sleep.
Robert was a man who you could not help but like. A man who you felt you could trust and who regardless of what happened around him would treat you with respect. He had an infectious love of life that was only tempered by the his role and place in the world. I will miss my friend Robert and how he represented to me the many sides of China as it enters this brave new world.
Farewell to our friend Robert, you will always be China to me.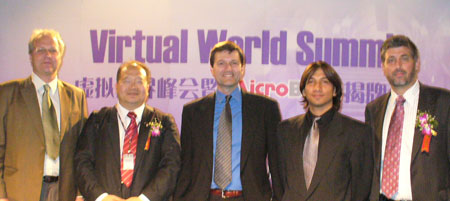 Scridb filter
Posted on April 3, 2008
Filed Under Communication, Community, Social Networks | 2 Comments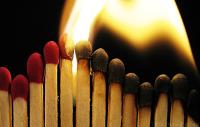 A recent discussion about what critical mass is for a social network site started me thinking about the difference between tipping points and critical mass. Technically both are defined in similar words (sometimes considered synonymous), but they do have different connotations.
A tipping point can be defined as "the culmination of a build-up of small changes that effects a big change". It is many times tied to an event that adds a missing catalyst or critical amount of energy to achieve a self sustaining reaction. In Gladwell's book (The Tipping Point) he refers to the mechanics of this being related to "three agents of change" which he calls "the Law of the Few, the Stickiness Factor, and the Power of Context".
Read more
Scridb filter
Posted on March 27, 2008
Filed Under Blogging, Communication, Economy, Usergenerated, Web2.0 | 2 Comments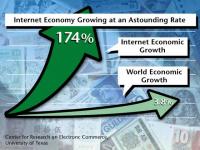 It comes to no surprise to many that I am an ardent follower of the economic trends and business models that are evolving online. Among other things this affords is a perspective on what happens when you take traditional media and services and move them online where the cost of production and friction for consumption starts to approach zero.
When we amortize most work over millions of consumers it becomes practical, and sometimes more profitable to make the product "free" and support it through advertising or ancillary sales. Because of this trend there is a growing expectation among some people that all content should be "free".
Read more
Scridb filter
Posted on February 10, 2008
Filed Under Legal, Open Source, Web2.0 | 2 Comments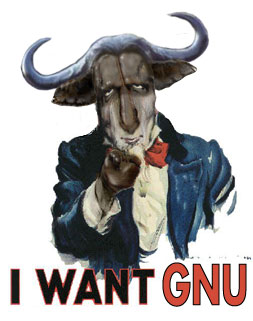 Today there is a lot of misunderstanding and confusion about what uses of GPL'd software might compel a company to open source their software. Having run into this issue at Disney, Sony and several startups, this article is meant to clarify my own understanding as well as hopefully help a few others make informed decisions. Please note that I am not a lawyer and this article must not be relied upon as a substitute for reading the GPL and obtaining specific legal advice from a licensed attorney.
While there are many less restrictive licenses (MIT, BSD, MPL, etc.) the GPL is perhaps the least understood and most feared by business. To an extent this confusion shouldn't be a surprise. The FOSS ( Free and Open Source Software ) movement is made up of an array of activists that have slightly different ideals. Since to an extent law relies heavily on intent and consistent treatment, the inconsistencies in this approach muddy the waters. When over time the leaders of the movement make contradictory statements regarding the scope and intent to the GPL, this injects Fear Uncertainly and Doubt (FUD).
Read more
Scridb filter
Posted on February 2, 2008
Filed Under Social Networks, Usergenerated, Web2.0 | Leave a Comment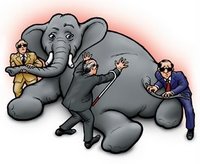 "It" is a paradigm shift. A concept that may be elusive, visceral and something that we need to understand completely to be part of the conversation. We see the symptoms in sales statistics and market reactions and try to understand it in terms of what we already know.
The changes happening to the societies of the world due to the advancement of Moore's law and the Internet into every facet of our lives represents this on a titanic scale. The problem is that this paradigm shift does not fit in the box we understand. In order to understand it we frequently have to look for the things that change on a macro level. What are the currents that are shifting the sands? Where is that sand going?
To come up with comparisons we have to look at the telegraph/telephone as a precursor and realize how profoundly it changed the world. We then realize that even that shift pales in comparison to what we are experiencing today.
Getting our feet under us in this whirlwind of currents is difficult. In order to start understanding we have to examine the foundations of enterprise, social interaction and even assumptions of why we do things in our daily lives. We track the currents and try to predict where the next wave will hit.
This is an interesting time we live in, it can be a lot of work keeping up, but it can also be a lot of fun. Part of the fun is running into other people who get it. These meetings are often a fervent exchange of ideas and feelings as we negotiate a common understanding of the most exciting thing we have ever witnessed. We challenge each other and grow. Stitching together what is happening is in an imitation of blind men trying to describe an elephant.
There is a patchwork of understanding, a mosaic picture of convergence that is coming into focus. The world is changing and the new shape is just starting to emerge. The only constants are change and our basic human needs. To those that are awake to the possibilities this represents opportunity. The world has become a canvas for us to paint on.
Scridb filter
Posted on January 31, 2008
Filed Under Investment, Reviews | Leave a Comment

One of the realities that some may have to face when trying to get a company funded is that although your company rocks, another company may just be rock stars. BrightQube is one of the companies I would feel hard pressed to compete with if I were in their space. If getting funded is a bell curve, these guys skew it way to the right.
How do they do this? With a complete and utter understanding of their space, a rock star management team, enthusiastic seed investors and deep relationships. In his presentation at the Pasadena Angels Presentation Screening event BrightQube's CEO Lee Corkran handled every question head on and nailed it to the floor with a smile.
So they rock, are you doomed? No, it just means you probably won't be getting any money from the same well. If you have a competent team and a great product that will give people the returns they are looking for then you need to persevere and you will likely get funding. The lesson here is not to give up, that sometimes your lack of success is just because someone else is being very successful.
Those who know me know that I do not hand out faint praise. I will say nothing rather than complement a company I don't think has what it takes. I am hard to impress, and these guys pulled it off in spades. What more it's my impression that they are offering a way cheep valuation for having what is essentially a polished and innovative product. The funding is probably a done deal, but if you can get in on this series B, I would hop on.
Scridb filter
keep looking »